We all have memories on vintage or obsolete media. Records, tapes, cassettes which may contain words of family members, cherished music or unique or important audio information. Why not preserve those with high quality digital conversion? Or – maybe the other way around: Put your performance, copy a tape, cassette or digital audio file on a special cut record.

We can cut any song on a record for your player or jukebox (33, 45 and 78rpm). Check our "Download Section" for a variety of tunes. Or upload your own wav, mp3 or any other format.
We keep and maintain a variety of analog or vintage technical equipment as well as state of the art modern digital technology to be able to copy from and to almost any analog or digital media. See restoration blog of our vintage type 24 Wurlitzer jukebox
Here's a list of what we can do:
Covert all digital audio formats into any other digital format. Copy tapes (2 and 4 track, 3 3/4 ips up to 15 ips), cassettes and 8-tracks, CDs, DVDs and SACDs, Records (Mono or Stereo, all speeds) into other analog or digital formats,.Cut records from any digital or analog source to 33 1/2, 45 or 78rpm Mono or Stereo.
We're also offering audio restorations, analog or digital mastering, live and studio recordings and much more.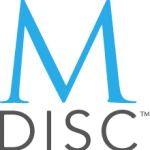 We're able to provide M-DISC storage. M-DISC uses a permanent storage solution that is designed to last up to 1,000 years – but can be played on normal DVD-devices.
Direct Payment Page (Paypal) >>