Tape machines represent the very top of the analog sound "food chain". So many of us appreciate the looks of the spinning reels, the emotions of a bygone era and, of course, the magnificent sound. Though you can still buy brand new reel to reel machines and there are still a few brand new (and expensive) releases off lesser known artists on magnetic tape (they sound awesome), what about the classics – like Karajan, Ormandy, Fitzgerald and so many more? What about the "old" way of recording concerts – with two or three microphones giving you a wide and unbelievable Stereo image – just as if the orchestra would perform their magic just for you.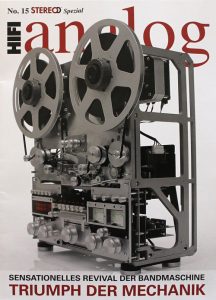 Sure – you can buy vintage consumer 4 tracks, but those have deteriorated, with tapes flaking, unequal channel loses smirking the Stereo signal. But what if you could buy classic performance on brand new two track 7 1/2 IPS tapes today?
That's were Rollofone comes in.
We purchased a large quantity of those vintage consumer grade tapes and carefully remastered them to their fullest potential. No digital gimmicks or artificial add ons. All re-mastering only done on our analog chains. What you hear is awesome. rich sound without clicks or pops or artificial artifacts.
As we do not own the copyrights on most of those recordings, we can only provide services to you if you purchase the tape from us or already own a copy of the tape itself (proof of ownership is required).
Currently Available: (as long as we have original tapes)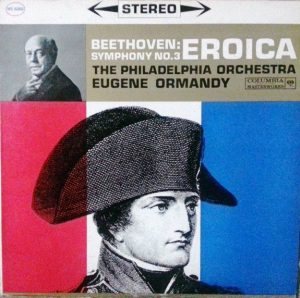 Columbia Masterworks MQ454
Beethoven Symphony No. 3 Eroica
The Philadelphia Orchestra
Eugene Ormandy
Fully Analog Remastered
2 Track, 7 1/2 ips, NAB Equalization, Two 7″ reels …………………………………………………… US$ 182.00
Interested? Contact us 😀