While working on the liner notes for our upcoming Glenn Miller release (we are awaiting the test pressings shortly) – we used approved quotes from the bandleader himself. One of the more famous quotes is Miller's complaint about people criticizing his "style" of music. 

That made us curious. Down Beat is a well known magazine devoted to "jazz, blues and beyond" which was established in 1934. One of the sources that accompanied the big bands of the time. Now – what was this "quarrel" all about?
We contacted "Down Beat" and asked, if they would be able to locate one of the issues from that time and – if possible – copy a few pages.
Guess what: They came through for us – big time. But – read for yourself (click to view images) :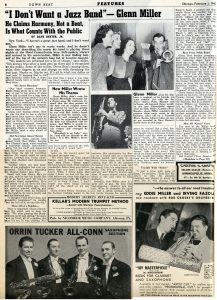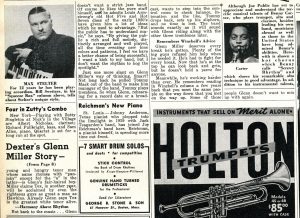 There you have it. All images courtesy of Down Beat. I can't say how much we appreciate the help that gives us another little peek into the history of the music that is so dear to us all.